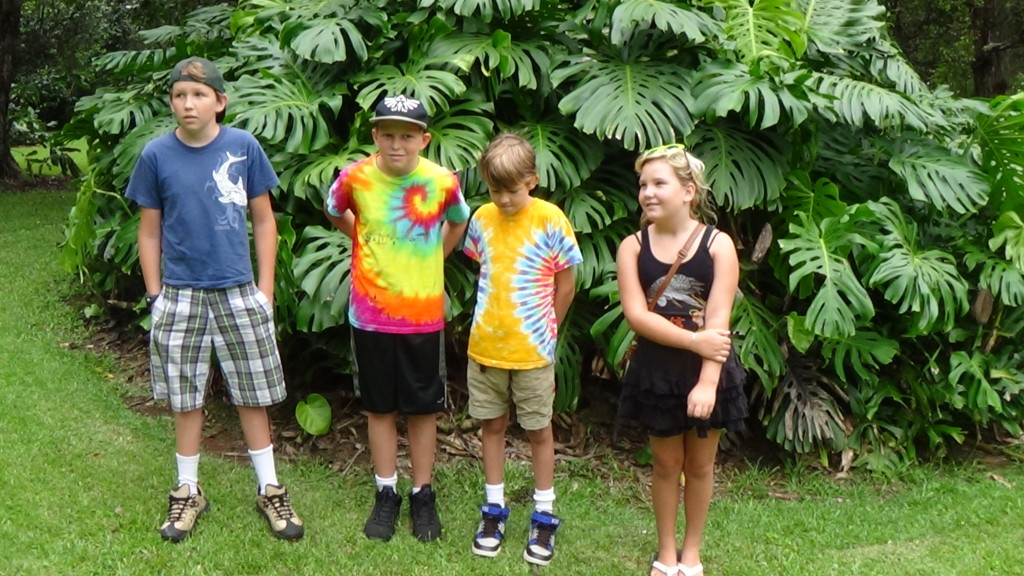 Island Adventure Kids is web site by kids for kids and for sharing fun adventures on the Big Island of Hawaii.  Island Adventure Kids are a group of friends that live on the East side or Hamakua Coast of the Big Island.  The kids are homeschooled and part of their school work is to research the places they visit. Then formulate points to talk about and highlights for their videos and then write their own scripts.  Currently their parents help out with photos and filming and editing the videos and web site but soon they will grow into these roles as well.
Ginger is the host of the show she is loves adventures, cooking, pets and her favorite color is teal.
The Kaye boyz often join Ginger on her adventures:
Honua (means Earth) is 12, and likes to play his guitar and wants to learn the trumpet.
Maluhia (means Peace) is 11, he loves to play bass and wants to be pilot.
Pohaku (means Rock) is 10, and loves to surf, plays piano but wants to learn the drums.
Underwater photos are taken with our GoPro Hero3+.
If you would like to contact the Island Adventure Kids you can email them here: Island Adventure Kids